FUSIONBENELUX - 05 / Aug / 2019
ROAD TO ICON EXTREME TRIATHLON LIVIGNO! #RACING!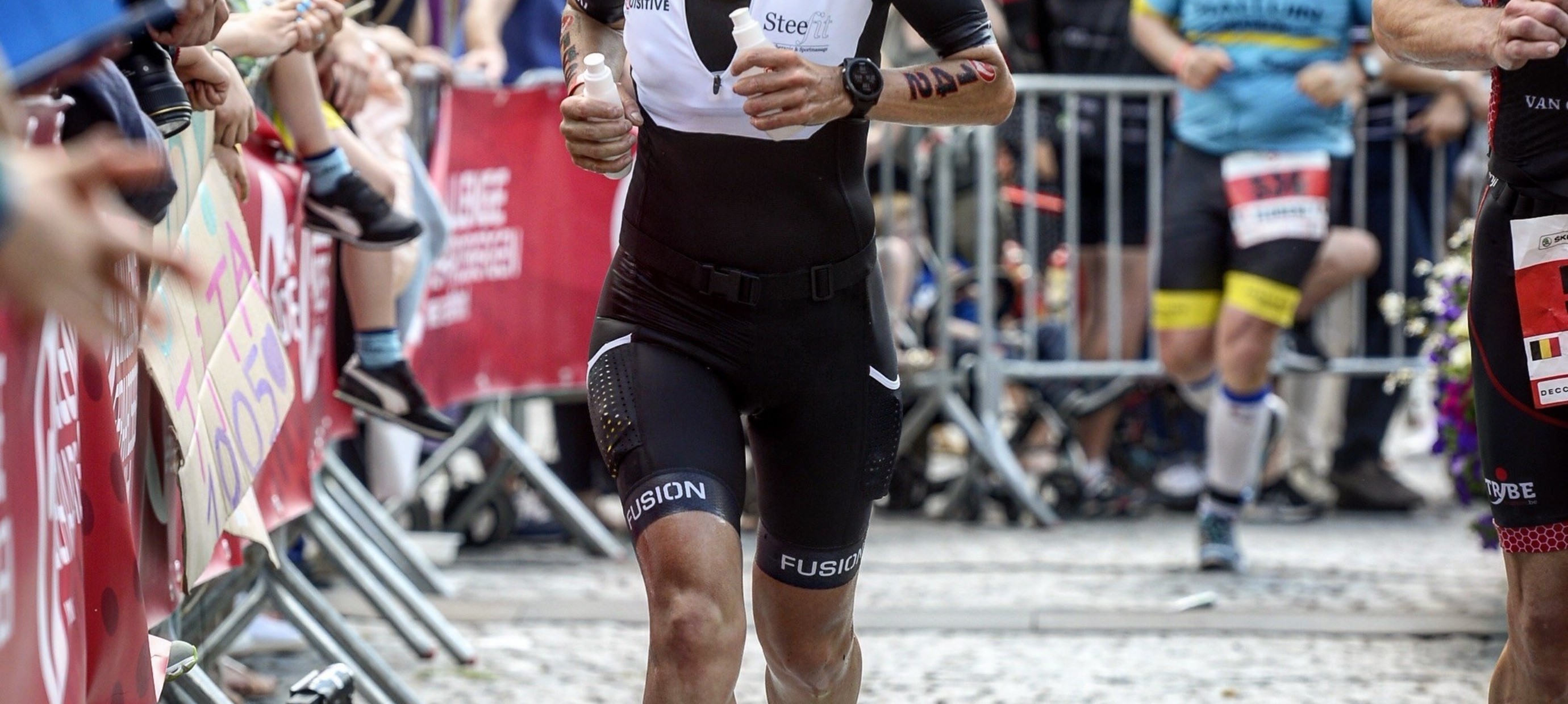 ROAD TO ICON
EXTREME TRIATHLON LIVIGNO (IT)
Augustus 2019 #RACING
Racing season is finally here. Planning for me was quite intense, with a total of 5 races over 2 months. With the 3 third distance of the Tri-Nations Cup, the half distance in Geraardsbergen and another third distance in Stein, we would put some long blocks of speed into the training building towards THE RACE.
The first race in Bonn was really amazing. If you have not done it yet, put it on your bucket list! It's a 3.8km swim (but you swim with the current of the Rhine, so you are going to smash all your previous PB and set one down you will most likely never beat again), followed by a jaw-dropping scenery bike ride of about 60km, to finish with a 3 loops run on the side of the Rhine, where the supports from all the spectators never fail. I had a bad swim (couldn't get my breathing under control for the first 1000mt), a good bike and a good run. That gave me a top6 in my AG and a few points to work on (the swim … for the change).

Next up a week later was the half in Geraardsbergen: the notorious cobbled climb! I have adopted a strategy for the swim: have a warm-up swim if possible, but in any case, start the breathing pattern before shooting off. That worked well, and I had a good swim, getting out in 3rd position. The feeling on the bike was less brilliant than in Bonn though.
I just couldn't get out all the watts I wished, but enough to keep myself in the planned window (Guido's window). Getting off the bike in 3rd, I was on for a strong run: this time the planned pace was higher than in Bonn, but up to km 15 all was going well. Then I just faded away. Got passed and ended the race in 5th place, although I gave it all. Failed to take carbs in. And not by a tiny bit as it turned out when reviewing eating strategy with Guido. I had two gels on the bike and one gel on the run … plus maybe 1 liter of energy drink in total … "either you win or you learn" they say. Lesson learned. Got my spot for Samorin though, which is pretty cool.
We decided it was good to give my body some extra rest, and so between Geraardsbergen and Oud Gastel, I simply had some recovery training, lots of good food and as much sleep as a working mom can have. Plus, we agreed for a different fueling strategy: 1 gel just before the swim, one every 25k on the bike combined with at least 500ml of drink per hour, and then 1 gel every 4k on the run. For Oud Gastel third distance that made a total of 6 gels!!!! I thought that would be too much … but guess what? It wasn't, and I flew there.
First of my AG, with an excellent run. Great! We have a recipe for success :)
Two weeks went on between Oud Gastel and Stein. Some more training in between but same fueling strategy. Stein also went very well. I could notice on the bike that I was gaining meters every time we came to the climbs, and I had to work hard to keep up on the flats, but still, that gave me a 5th overall, 1st of my AG.

Now there was only one race left. Aarschot. At this point, I was noticing that I was getting a bit tired mentally. A race it's a race, even if it's not your's A-race, I can't help but go out with all what I have in the tank on that day, which costs me quite some energy even though it gives me a lot back in other aspects. The vase got full when two new girls were added to the general classification of the tri-nations cup just a couple of days before the final. I was solid second overall, and I found myself 4th without having got the chance to play it fair.
The metal training, I have done with Hiddenmotor came in handy: I noticed I got furious, I acknowledged that and move my targets to process rather than to outcome … the goal would then be to finish very strong on my run, to put time into the fair-contenders and solidify my "2nd position", even if that would be seen a 4th for the rest of the world. Mission accomplished. Aarshot is a very punishing course. Bike wise but even more running-wise. It has a 3 loops run that passes over a steep hill. I ran all the 3 times over the hill and increased my power output in the last loop.
All was coming together! The base is now set fiscally and mentally for the final blast before
THE RACE. 1 month to go.
Thank you for you invaluable support, FusionWorld!
Let's get into the last block of training!
Ciao!
FUSIONTEAM, Eugenia Pocoroba!