Fusion BeNeLux - 31 / Dec / 2018
| ROAD TO ICON EXTREME | TRIATHLON LIVIGNO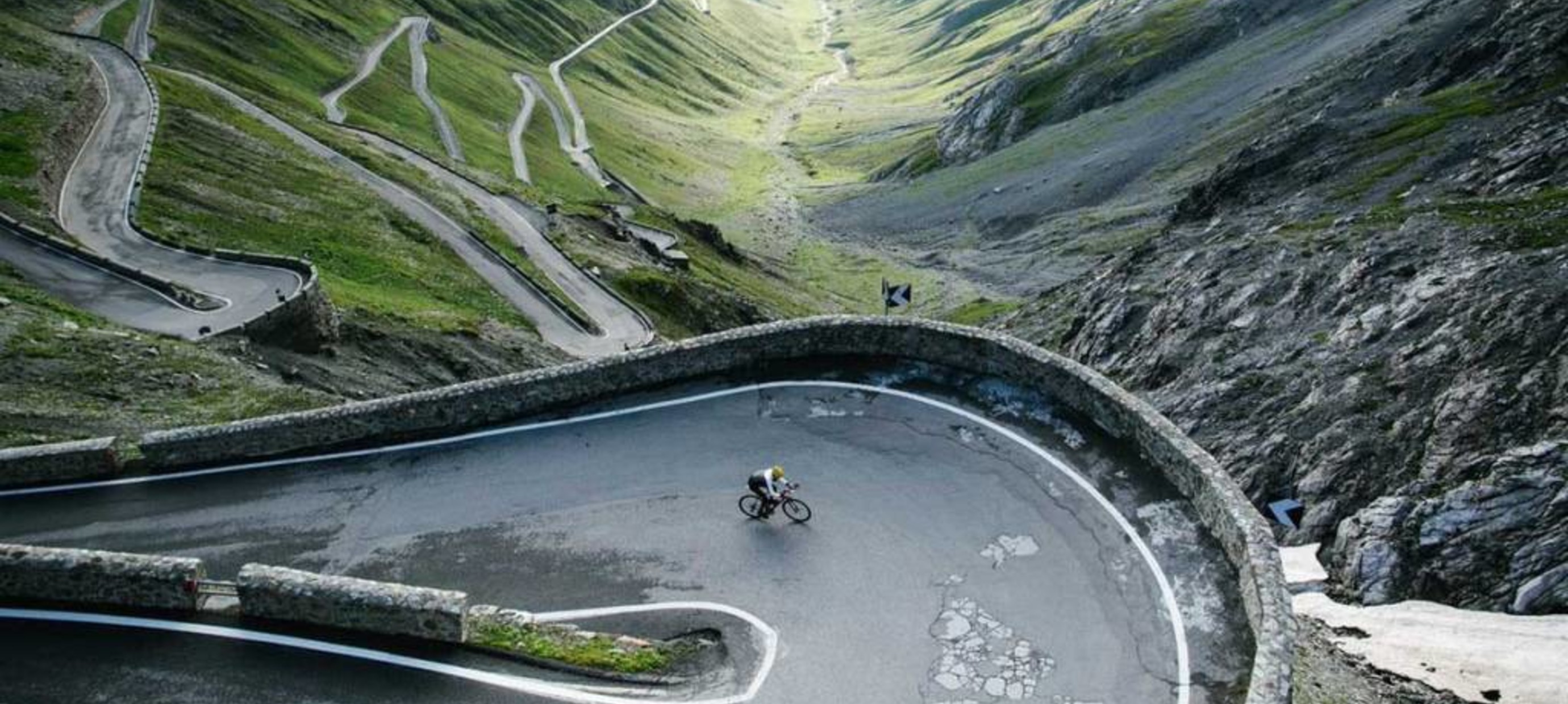 ROAD TO ICON!
EXTREME TRIATHLON LIVIGNO (IT)
WWW (WHO, WHAT, WHY)
WHO
Eugenia Pocoroba (aka Winnie)
43 years old at the time of writing, happy mom of 2 kids (16 and 13 years old).
PhD, Chemical Engineer, currently working at BP Rotterdam Refinery as Business Development Manager
Triathlete since 2009
WHAT
ICON is an extreme full distance triathlon that take place in Livigno (SO), in the heart of the Italian alps. It features the highest swim, the highest pass (well known Stelvio pass) and highest finish (at 3000mt elevation!). www.iconxtri.com
WHY
In these mountains with my gran's I have lived the best moments of my childhood. The sense of freedom and energy I got walking up and down these paths have imprinted in me to the point that, despite living in many other places far away, my spirit had since elected to just stay there and let me go wherever my study, my job was taking me. Any time I can get there and reunite with my spirit the completeness I feel is overwhelming. So, I found no better idea than take on my passion right there, in the heart of those mountains, to blend with them in any aspect (the water, the wind, the earth) so to be able to have them with me forever, no matter in which flatland my job will take me.

WHERE DO WE START?
I would not dare to think about doing anything like the icon, if I wasn't in excellent and caring hands … those of my coach, Guido Vroomen. I don't know why, but with Guido I got a "love at first sight" feeling, even before I knew he was he … we met by chance at ironman Luxemburg, while he was reviewing race day strategy with Jetze … and I was looking for Jetze to wish him the best for the next day. And that was it, it was a one second understanding … the mix of feelings and numbers that we both share, that analytic mind, yet surrounded and spiked by a feeling heart and soul … since then, about a year and a half ago now, I have been training under his guidance. This has taken a lot of stress out of me: as self-coach athlete (and as an engineer, whose curiosity is almost endless) I was setting up my own trainings based on knowledge wrapped up from many reads … but -just to be on the safe side- I was mostly pushing myself too hard … which resulted in the past in a couple of nasty knee injuries. Being in Guido's hands meant and still means for me that each training is suited, that I just simply have to execute to the letter and don't worry about anything else. This has honestly changed me completely. It had given me a peace of mind I had not known before in my sport carrier. And with that the opportunity to tackle incredible challenges like the icon. Is it only a body question? No, it isn't. The challenges of this adventures lie all over: from physical to mental. I work, I tutor my kid, I have a partner and no one at home that cooks or cleans … so planning is absolutely critical if I like to find time to train. Luckily my partner shares the same insane passion for this sport, so we can enjoy most of the trainings together, building on one's strengths. No social life basically. And that's fine by me. And as for the mind, I have many fears that are lying like big rocks on the path to the icon. I guess I am attracted to these adventures also because of the fears that come with it. Swimming in the dark, an endless day … just to mention the first two that come to my mind …

DEFINE THE BASE
As an engineer I have learned that a good definition of the base, of the start point its essential for any development. So here we go. In October I have done a full fysical testing with Guido and we topped that with a physical and mental test, to set the ground zero for the coming year and the big adventure. I am a tiny person, just 1,61 height and 46kg, so my absolute power is something most people will laugh at. But I have a good aerobic engine and my power to weight ratio is outstanding.
Which makes me a sort of a mountain goat rather than a muscled time triallist. We kind of knew this was the case, but the confirmation came loud and clear the day we did the mental and physical test with a mixed group: my absolute power was the lowest but I was the best for long effort on incline (other words for mountain). This was a nice confidence boost for me: too often living here in Flatland I have seen myself digging deep to hold on the wheels of other girls, which lead to being unsecure about my strengths. This latter was the result of the base line of the mental engine test. Clearly lots to do on this side to improve.
The first step is recognizing you are missing something. Check! The second step is taking action to fill the gap. I got in contact with Martijn Veldkamp, who delivered the training day with Guido and after a nice chat on the phone, we have decided to start a path together. I am confident that this approach of training the mind and the body will place me in the best possible position to tackle the icon, and many other challenges.

LETS FACE THE FIRST MOUNTAIN: MY LONGEST TRAIL RUN EVER
VOORNE DUIN TRAIL AND THE MIND BATTLE
"Up to end of December its play-time" said guido. "You can do whatever you like in terms of races, activities and so on. We will design the training to avoid overload, but that's it. no special tapering. You want to run the trail? No problem, just do it".
JUST DO IT. It sounds like the commercial or nike … but so "JUST" is not! 44km trail is endless … at least so I perceive it.
My mind would burst of boredom, my legs will be dead by the end because of the uneven terrain, what would I eat to keep the energy level up, what if it rains and gets cold … what if my knees starts hurting. Isn't it too long? I should have probably better chose for the 29km … but I have done that last year … and with very limited training as I was in Turnaround till the end of October … so I should make it thru the 44 this year, but still "it's sooooo long". All these goes thru my mind at light speed, many times a day (do you recognize it?) … as Martijn said: let's take this a good test to see where you are standing. Breathe.