FUSIONBENELUX - 20 / Jun / 2019
ROAD TO ICON | MAY IS FOR TRAINING AND JUNE IS FOR RACING |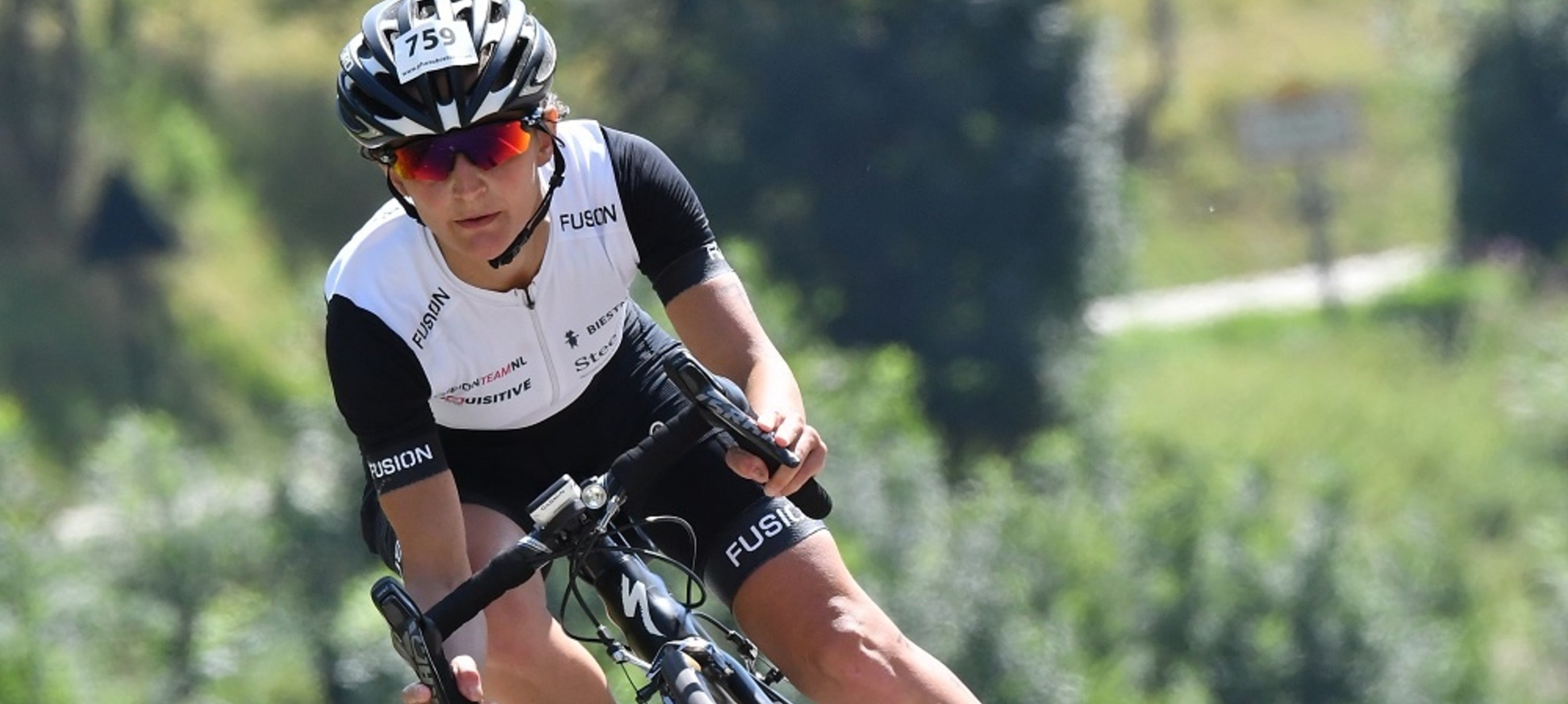 ROAD TO ICON
EXTREME TRIATHLON LIVIGNO (IT)
MAY IS FOR TRAINING AND JUNE IS FOR RACING
I was counting the days to our own training-camp in Tenerife. 10 days of "just being an athlete". Because, face it, for all of us, jiggling between work, family AND training, the fact of being able for a window of time to just dedicate ourselves to only one of these topics, it's a breath of fresh air. Training-camp is the time for me to live the words: eat, sleep, train, repeat … literally. With plenty of space finally for multiple hours in the saddle as well as ample recovery.

We opted for a "just the two of us" formula, which gave us the opportunity to focus the training exactly as I needed. Guido, of course, was the master mind at the back of the plan, and the El Teide was our playground.

The training-camp was intended to get a good dose of climbing in the legs, as we don't have that luxury at home in Flatland. Almost each day we had a 3 to 6 hours ride, sometimes with specific blocks in it, sometimes the blocks were naturally provided by the climbs that are not scarce in Tenerife. Two times a week we add an easy run right off the bike.
We also had one run and swim only day, where we would go out for a hill-reps session and then ease off in the water. With 10 days camp, we had 1 day off in the middle, where we just went for a relaxed ocean swim. On the longest day on the bike we started from sea level (in the village El Poris where we were staying) and we ended at the highest paved point on the island, the El Teide volcano. It's a stunning 60km ride, basically just up … a sea-to-summit adventure!!
I was worried about my fitness in april … I wasn't when we came back: in 10 days I totaled almost 40 hrs of training, some 600km ridden with about 15000mt of elevation gain. My fitness skyrocketed to 138 (while my fatigue went down to a whopping -60!).
The first bug that came around in the house jumped on me and I was knocked out with a cough from the Brouwersdam Fusion Championship. Too bad. Once back on a less coughing routine, I had few easy days followed by another nice "athlete only" block of training in Maastricht: starting with klim-classic and adding on that the rest of the long weekend, resulted in another block of solid training.
Fitness climbed back to 136, while fatigue this time remained within the -50. A nice week of easy training and recovery was the taper for kicking off the season. June is for racing. More on that on the next blog.
See you next time!
Eugenia